Advanced courses are aimed at those working in research and development, process development and those are who are already working in the sector, who want to gain a deeper understanding of the theory and techniques used in biomanufacturing, understand and experience state-of-the-art techniques and methodologies, and appreciate the current and future challenges in biomanufacturing.
The creation of this course has been funded by IUK through the ATSTN.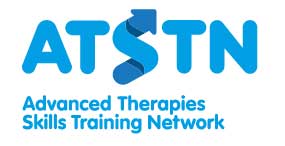 .    

This five-day course provides in-depth training in upstream bioprocessing operations carried out in biomanufacturing, with an emphasis on biopharmaceuticals and advanced therapies. There is an emphasis on hands-on practical sessions covering from the lab bench to the bioreactor. This is supported by virtual reality training to underpin the operational concepts required.